Mitsubishi Toyko Motor Show
October 30 2017, Dixie Mitsubishi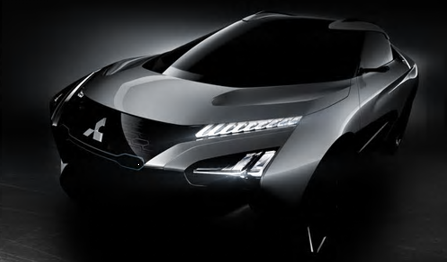 Mitsubishi's Future on Display at Tokyo Motor Show
With the debut of Mitsubishi e-Evolution Concept at the 45th Tokyo Motor Show, the direction of Mitsubishi Motors wants to take in the future will be on display.
The e-Evolution Concept is a new-generation, high performance all-electric crossover SUV that combines the best of technology as well as the flexibility of SUVs.
To provide a smooth and powerfully responsive performance, the e-Evolution Concept uses high-torque and high-performance electric motors, supplied by a high-capacity battery system.
The Artificial Intelligence (AI) which augments the driver's capabilities acts as the brain of the e-Evolution Concept. Sensors across the body of the car allows the AI system to read changes in road and traffic conditions instantly. The system is also able coordinate driver intent with vehicle performance which makes it possible to support drivers of all abilities. This is done through the system building a picture of the driver's skill level and constructing a training program that provides advice through voice dialogue and a large dashboard display.
This results in drivers of all abilities experiencing a vehicle that behaves the way they want it.
The Mitsubishi e-Evolution concept will be one of the 12 Mitsubishi models on display at the Tokyo Motor Show. Eclipse Cross coupe SUV & the Outlander PHEV will be among the other models joining the e-Evolution Concept.
The Mitsubishi e-Evolution Concept has been built to stimulate the intellectual curiosity of both driver and passengers, staying true to the Evolution reputation.