Mitsubishi Lancer Ralliart and Roll With It Racing Team Bound for Targa Newfoundland
September 11 2014, Dixie Mitsubishi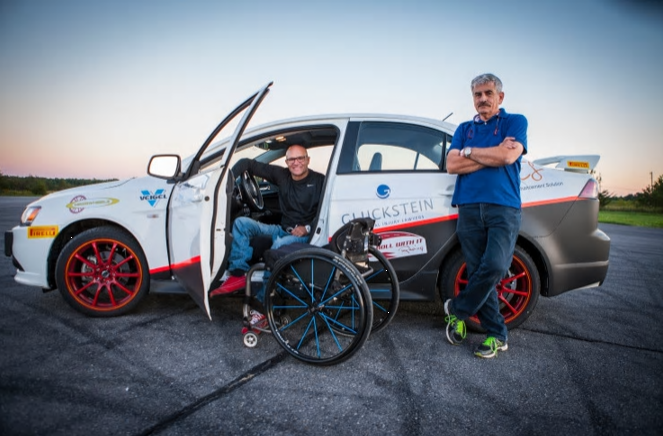 Mitsubishi Lancer Ralliart and Roll With It Racing Team Bound for Targa Newfoundland
Mississauga, ON (Sept. 9, 2014) -- Team-mates Rick Bye and Lorraine Sommerfeld set-off today to deliver themselves and their Mitsubishi Lancer Ralliart to next week's fabled Targa Newfoundland. The pair will travel some 3,000 km over land and sea to set-up basecamp in St. John's, Newfoundland and Labrador, for the Roll With It Racing Team. Driver Brian Donato will arrive on Saturday for the Targa Newfoundland registration.
Donato, a paraplegic, and Bye will compete in the Fast Tour Class of the annual rally, which runs Sept. 15-19. The two have been training in the Lancer Ralliart since July, including this past weekend at Shannonville Motorsport Park.
For more information and photos, visit our password-free media website, www.mitsubishi-motors-pr.ca.
Media Contact:
John Arnone
Mitsubishi Motor Sales of Canada
Manager, Public Relations
jarnone@mmcan.ca