Dixie Mitsubishi's Guide to Winter VS. All Season Tires
August 31 2017, Dixie Mitsubishi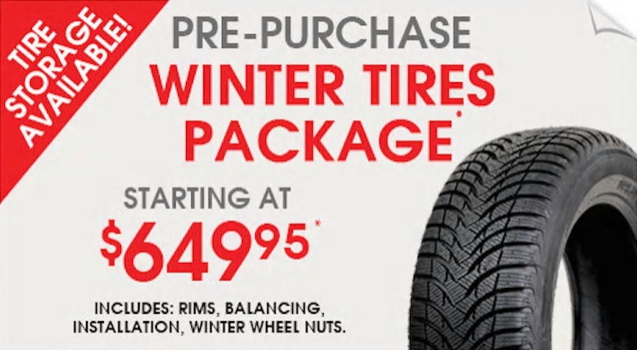 Like clothes and music, your car tires needs a season-appropriate reset. Thanks to all the lovely nuisances that comes with this upcoming temperature drop-aside from snow and ice, don't forget about the temperature fluctuation and road salt-all-season tires just aren't going to cut it.
All-season tires can only live up to their name if you live in a moderate climate. Those in the Pacific Northwest can attest to their tread and flexibility. Unfortunately, as those of us on the east coast know, all four seasons here can amount to a 70-degree spectrum. Going from 35C to -20C from August to December will wreak havoc in ways few can imagine.
Conversely, winter tires can save you a ton of time and energy trying to navigate slippery roads or pumping your pressure-less tires. Tread designs unique to their tire type can take on all types of winter conditions: snow, ice, sleet, slush, wetness, and bone-chilling dryness. Winter tires are also made up of specially formulated tread rubber that remains flexible at low temperatures for better vehicle control. As rubber hardens, the ability to gain traction is lost. Tread also prevents snow from building up.
The best driving experiences come from cars you can drive with confidence. Knowing you'll be safe, come hail or snow, will keep you sane throughout the season. Do yourself, your family members, and your car a favour by changing your tires!
Our FALL BONUS SALES EVENT is happening now!!